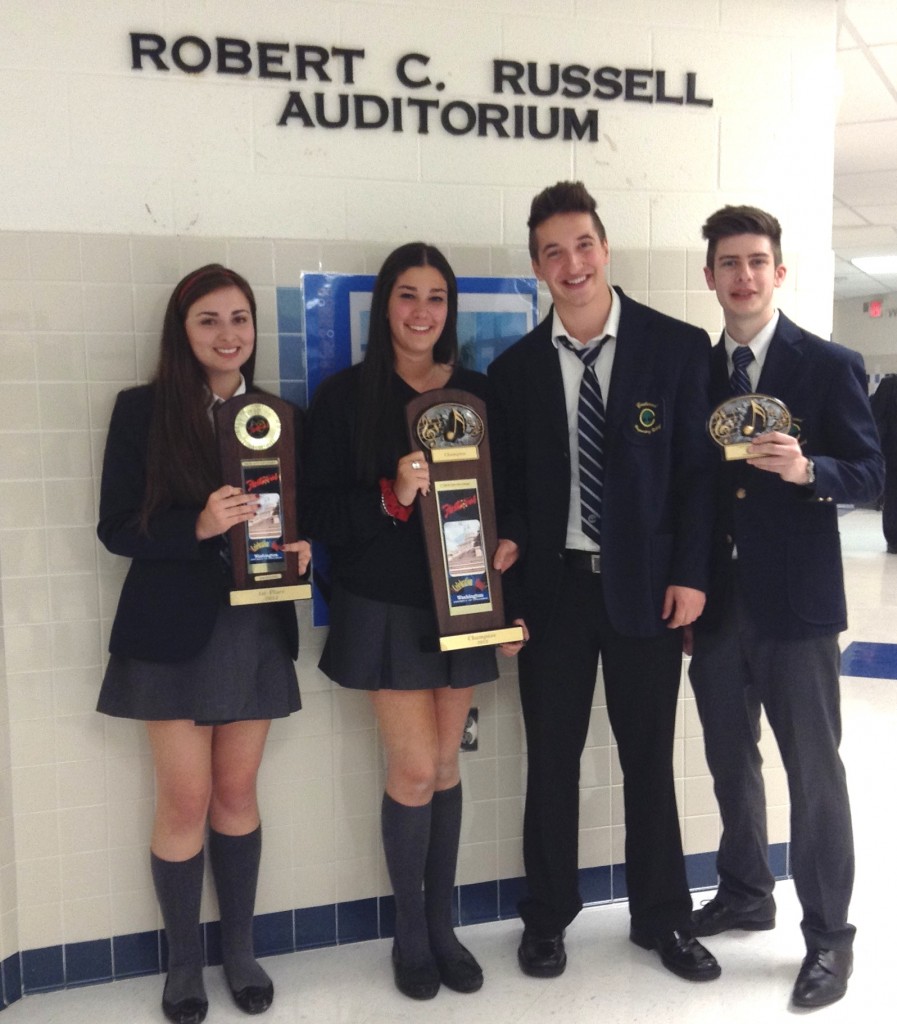 The Music Trip to Washington D.C. was a wonderful experience for all involved on many levels. Aside from the historical touring aspect, where we visited such landmark institutions as The Smithsonian, the Capitol Building, The Lincoln Memorial and many others, our primary purpose was to compete at an adjudicated music festival. The Crestwood Wind Ensemble captured the 1st Place standing in their division as well as winning the Championship as the best concert band/wind ensemble in the festival. The students gave an outstanding performance of The First Suite in E Flat by Gustav Holst. The clarinet section was singled out for their exemplary playing and received an Outstanding Achievement award in recognition of their efforts.
Watch CPC Wind Ensemble's performance!
Check out photos from the trip on Crestwood's
Facebook
page!