Grade 7
The Grade 7 class spent four days together in Halliburton up at Camp Timberlane.  It was an amazing adventure filled with several outdoor educational activities.  Students were able to participate in workshops such as fire building, shelter building, and personal strength building.  They also tested their physical strengths in activities such as the Leap of Faith, hiking, archery and canoeing.  It was a fantastic opportunity for all of our grade 7 students to get to know one another, build new friendships, bond as a class and create memories that will last a lifetime.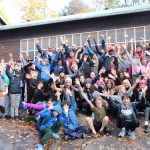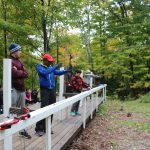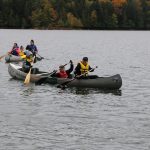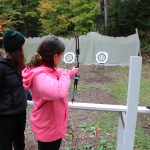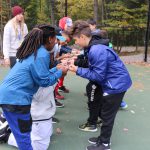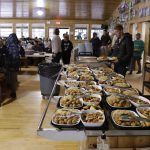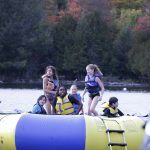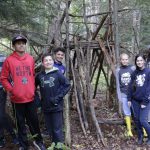 ---
Grade 9
In the first week of October, the Grade 9 class ventured to beautiful Algonquin Park, where they embarked on a 3 day and 2 night camping trip.  For many students (and teachers!) this would be the first time they had ever canoed, slept in a tent, or made food over a campfire.
Our instructors at ALIVE Outdoors made us feel welcomed right as we stepped off the bus.  As we enjoyed the beautiful buildings and nature at Camp Arowhon, we learned how to properly paddle a canoe, how to pack to ensure nothing would get wet, what to do in the case of an emergency, and how to set up tents. That night, the students sat around a large campfire, and spoke excitedly of the camping trip that would begin early the next day.
The students were broken into twelve small groups, giving them the opportunity to spend time with people that they might not normally get to. Without cell phone reception and other technology, students could focus on connecting with nature. The trees were absolutely stunning as they began to change colour, and many of us saw loons, chipmunks, birds, and even moose!
Students who wish to earn their Duke of Edinburgh Award must partake in a camping experience. Our students canoed, portaged, made fire, cooked, cleaned, and slept outside in tents, with the ALIVE instructors only guiding them. The Grade 9s really stepped up and helped one another, to ensure their camping experience was a success.
Although everyone was excited to get back to the city, this was an amazing experience that no one will soon forget!