GLION SUMMER PROGRAM COMPETITION 2019
Students can win a one-week summer experience in Switzerland or the UK!
Greetings from Glion Institute of Higher Education!
What is your child going to do next summer? Would they maybe like to spend a week, or two, with like-minded young people from all over the world in Switzerland or the UK? If your child is interested in Hospitality Business, this is their opportunity to win an unforgettable experience.  Find out about: dates, applications and details for Swiss and UK Summer Program.

GLION SUMMER PROGRAM LOCATIONS
The Glion Summer Program will give your child a perfect insight into the world of luxury hospitality and a taste of what our undergraduate business degree students learn. They will have the opportunity to study in a great location, while meeting people from everywhere around the globe and making lifelong international friendships.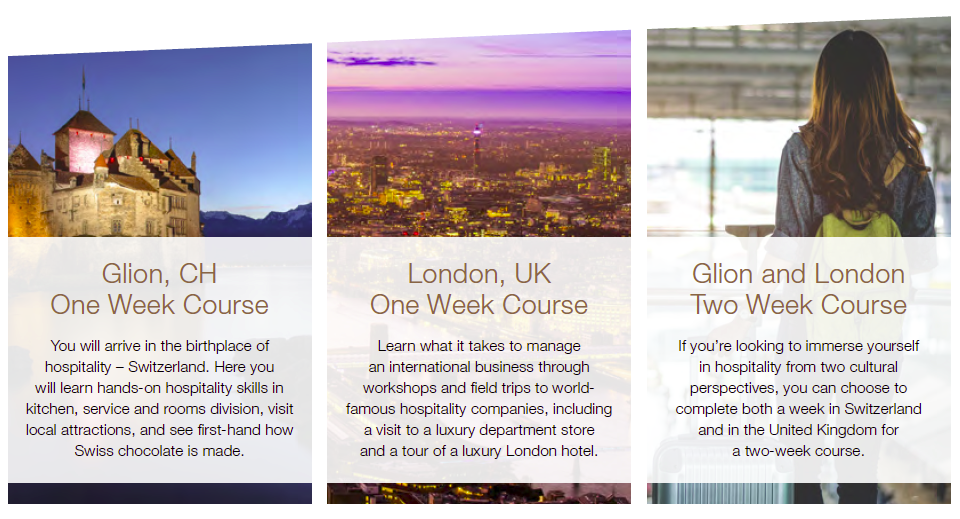 HOW TO PARTICIPATE?
All your child needs to do is fill out this registration form and send us a 1-minute video (to counselor@glion.edu) stating why they would like to participate in our Summer Experience in Switzerland, the UK or both locations. Deadline of submission is January 15th 2019.
We are looking forward to receiving your child's application and are happy to answer any questions or remarks you might have regarding our Summer Program.
---
Preparing for Success
What's more important than the Grades?
How does a 'B student' in high school get into Harvard, and what are 3 things you can do to maximize your academic experience and boost your success no matter where you end up studying?
Join us for a special presentation by Harvard trained author, Elan Divon, and learn what it takes to succeed as a student in today's uncertain and competitive world.
Saturday, December 8th 10:00am – 11:30am
York University Glendon Campus
Register at: www.prepskills.com/Divon