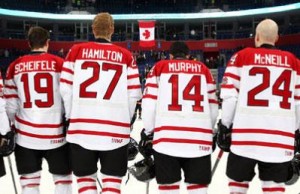 Crestwood Preparatory College is proud to congratulate Dougie Hamilton and Jordan Binnington on a hard fought World Junior Hockey Tournament. Dougie and Jordan represented Team Canada with class and pride, and we are very proud to be able to call them Alumni of the Crestwood Community.
Over the years, Crestwood has been well represented at the prestigious World Junior Hockey Tournament. Last year's bronze medal winning Team Canada squad included former Crestwood students Freddie Hamilton, Jamie Oleksiak and Dougie Hamilton.
The Crestwood Community would like to wish all of our alumni continued success in their professional careers.