Basketball
The U-14 Girls' Basketball team had another great team effort Wednesday playing against Hillfield Strathallen College. The top three point getters for Wednesday's games were Taija Sta. Maria with 20 points, Jordan Kosoy with 13 points and, Jolie Drummond, on her birthday, with 10 points.  The girls remain undefeated as they go into their last regular season game of the season.   Congratulations girls and great team play!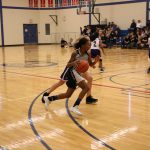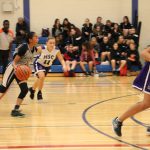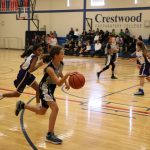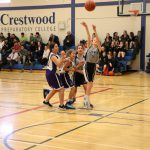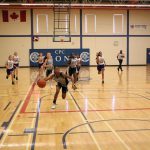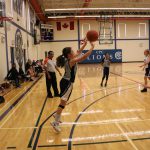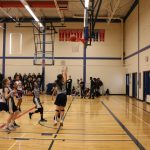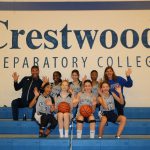 Last Friday the Junior Girls' Basketball team travelled to BSS (Bishop Strachan School) and left victorious.  The lady lions started off with a close game but quickly took the lead before the end of the first quarter and never looked back. All members of the team contributed to the win.  Honourable mentions to Ella Okubasu with the assist to Schymera Samuels  for the jaw-dropping buzzer beater at halftime.
Wednesday night the Crestwood Junior Lady Lions' Basketball team took on Trinity College School and did not disappoint.  In a game that saw every member of the team score at least one basket and play strong defense, the Junior Lady Lions were able to jump out to a very quick lead and never look back.  Specific mention goes out to the game's leading scorer Ella Okubasu, and Chloe Wertkin and Parmis Shameli for their outstanding play in both the offensive and defensive sides of the court.  Keep up the good work, Ms. Charles and Mr. Tanev are very proud of your hard work.
This past weekend our girls participated in the first Annual Vaughn Classic which saw us going up against TPLS Christian Acadamy out of Virginia.   Our Lions wasted no time jumping out to a commanding lead.  Led by the dominance of Latasha Lattimore the game was virtually over at halftime.  Special shout out to Taija Sta. Marie who scored her first points as prep athlete.  The final score was 90-52 for Crestwood.
Wednesday night our Senior Girls' Basketball team had their first CISAA home game against Trinity College School.  We got off to great start thanks to a huge 3 pointer from Rachel Mintz.  Jadaia Reid followed her lead with three 3 pointers of her own.  The final score was 62-31.  Congratulations to the girls on another great win as they remain undefeated this season.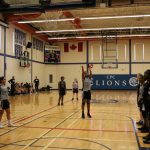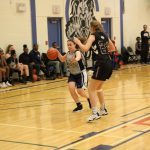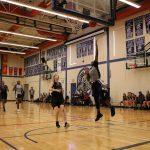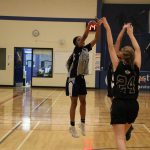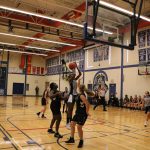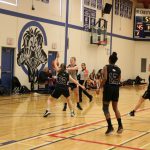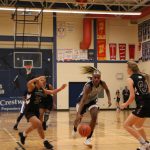 ---
University Coaches Visit CPC
Thank you to Wake Forest University coaches Danny Manning and Justin Bowman for coming to visit Crestwood this past week and offering Jahcobi Neath, as well as Elijah Fisher, a full athletic scholarship!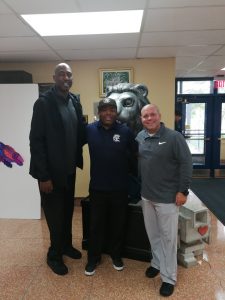 ---
Volleyball
The U14 Boys' Volleyball team had a Tri-meet at home Monday afternoon against Appleby and Greenwood.  Crestwood dominated the court against Appleby, achieving the win with many great hits, big blocks at the net, and consistent passes. During the second match against Greenwood, Crestwood was challenged with Greenwood's hard serves and hits. CPC lost the first game but got a hang of it and came back in the second. Unfortunately, CPC lost the third game with the close score of 15-10.  Great playing guys! Shoutouts go to Jack Van Volsen for his powerful hits, Thomas Ellinidis and Jason Tang for creating a wall at the net.
The U14 Boys' played Pickering College and Sterling Hall School in a tri-meet Wednesday afternoon.  Shoutouts to Anthony Cristoforo for his killer serves against Pickering College and Paolo Frasca for his team leadership, which resulted in taking the win.  Against Sterling, CPC worked together to win the first set but lost the next two, resulting in a loss to Sterling. Shoutouts to Jason Tang for his consistent energy on the court. Looking forward to the quarter finals next week! Way to go boys!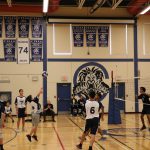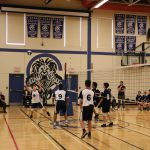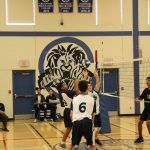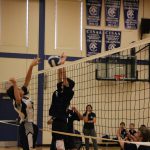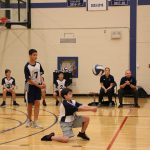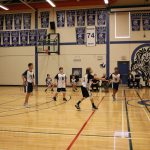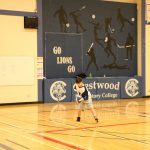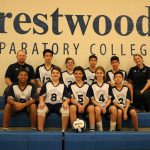 Soccer
The Junior Boys' Soccer team travelled to UCC Tuesday and earned a hard fought tie. It was an action packed first half that saw both teams score two goals, which was highlighted by an incredible goal by Jesse Codron; setup by a beautiful pass from Matthew Nelson. The second half was a defensive battle with no goals scored. Special mention goes to Aaron Vidal Ribas Smith and Tim Kufner for saving two sure goals near the end of the game. Well done boys!
Our Senior Boys' Soccer team played their last home game on the season against TFS Monday. After a weak start that put TFS on the lead by two goals, our boys started to gain control of the ball and were able to create many chances. Right before the end of the first half Ege Kusebayt put us on the board with a great goal to end the first half 1-2.  The team started the second half with a high pressure and control of the ball that nearly made us tie the game. Sadly two well-constructed counter attacks from the skillful TFS strikers put them with a 1-4 lead that was hard to overcome.  Our boys kept fighting and got one more goal in but time run out and the game finished 2-4 to TFS.  Great effort guys and a special mention go to our Grade 9 Mateo Rocha that mate his debut playing Senior Level.
The Senior Boys Soccer team travel Wednesday to play against the 1st ranked team UCC.  Our boys played a very serious 1st half and had some good chances to get on the lead. A very unlucky break at the very end of the half put UCC on the lead. The second half started with CPC losing Jonas Weissland due to an injury, without subs on the bench Ege had to leave to the field due to a kick for some moments and UCC used the 11 vs 10 players to score twice. Our boys kept fighting and had some good chances to get on board from great kicks from Michael Steinberg and Ege Kuseybat, who put a beautiful freekick on the crossbar with ten minutes to go. In the last minutes of the game, UCC got on the board to set the final score 4-0.  Thanks to all the team for this season, especially our graduating players, Sam Douey, Michael Di Battista, Rhys Malisch, Noah Lerner and Robbie Altshuler.