Soccer
The CPC Senior Boys' Soccer team played its first home game of the season Wednesday afternoon and they made it a memorable one.  They defeated the traveling Crescent team 6-3. Michael DiBattista notched his very first hat trick in the win. Other goal scorers Jonas Weissland, and Samuel Li who was effective in his role as both a centre attacking and central defending midfielder. Other honourable mentions go to the entire defensive line anchored by Noah Lerner, Amir Rafati, and Rhys Malisch.  Go lions go!
Thursday night the Senior Boys' Soccer team played away against Bayview Glen. The first 20 minutes were very even and neither team was able to threaten the goal, with Bayview limited to several speculative efforts.  As the half progressed Bayview Glen scored 3 quick goals to take control of the game. However, a well worked free kick between Ege Kuseybat and Dustin Silverberg resulted in Rhys Malisch scoring from close range to reduce the deficit to 3-1 at the half.  With the game close at the half, Crestwood came out determined to fight for the win. The boys created a few chances but were unable to take them, whilst at the other end, Bayview with the help of a freak goal were able to extend their lead and eventually complete a 5-1 victory. Come and support our boys as they face TFS on Monday.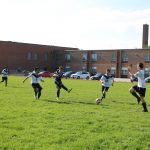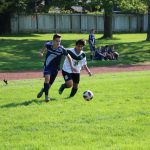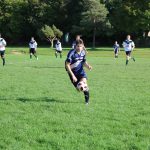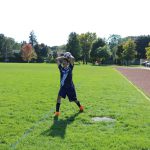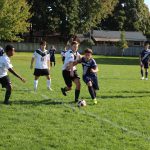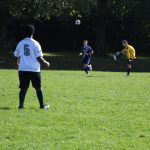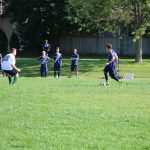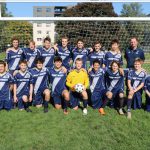 The U14 Boys' Soccer team continued their season Monday night against The York School. Crestwood got off to lightning start, with Pharaoh Wendt scoring inside 30 seconds. However, York school began to show more composure and began to dominate the game as the half progressed, and scored several times in a 10 minute burst. At the half, Crestwood trailed 6-1. A spirited fightback in the second half was capped off by a second goal for Pharaoh Wendt. Unfortunately the team was unable to continue applying pressure and the final score was 7-2 to The York School. The whole team had a great second half, but special mention to Pharaoh Wendt, Kyle Little, and Jack Wu for excellent performances throughout.
The U14 Boys' Soccer team completed their 4th game of the season Wednesday night away to Greenwood College. It was a close match throughout and despite having the better first half, Crestwood was unable to create any real chances at goal. The score at the half was 0-0. Greenwood came out strong in the second half and some very good saves by goalkeeper Patrick Shain kept the game scoreless. The game remained close, and both teams had chances to win the game. However the game would finish 0-0, thanks in large to Jack Wu with some excellent defending and Patrick Shain with some very brave goalkeeping. The U14 boys wrap up their season on Monday at home against Crescent. Come and show your support.
The Junior Boys' Soccer team battled Trinity College School Tuesday. TCS came out strong taking a commanding 3 goal lead, but Crestwood battled back winning the second half based on shutdown defence from Matthew Rocha and Nasso Colivaras.  Incredible saves from Tim Kufner, including a penalty shot, and creative offensive play from Matteo Khan and Matthew Nelson. Alex Korda scored a beautiful goal, but unfortunately, it was not enough to overcome TCS. Great determination and heart battling back and winning the second half 1-0.
Basketball
The U14 Girls' Basketball team played an excellent game last night beating BVG 53-23.  It was a team effort and all girls contributed offensively and defensively.  Taija Sta. Marie led the way offensively never missing a layup, and everyone followed with points on the scoreboard.  Our next game is Monday after school at SMLS.
Wednesday night the Junior Lady Lions' Basketball team took on De La Salle in their home opener and did not disappoint.  Jumping out to a quick lead, the Junior Lady Lions cruised to a 55-18 win!  Great play by all on both sides of the ball, with shout-outs going to Latasha Lattimore who was the games leading scorer, to Ella Lee-O'Rourke, Parmis Shameli and Helen Liu for scoring their first points of the season, and to the rest of the team for their hustle on the court and their leadership on the bench.  Keep up the good work!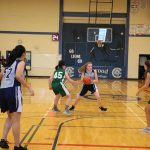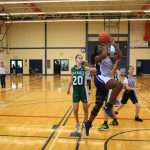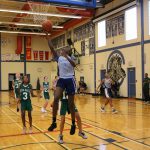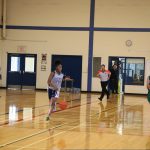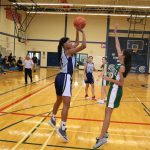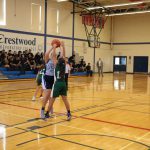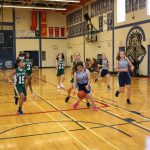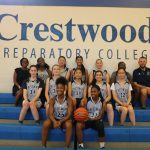 Over the Thanksgiving weekend, our Senior Prep Girls participated in the Shoot For A Cure Showcase.  Going into the game Crestwood was ranked #2 in the country and was taking on #1 St. Laurent out of Quebec.  It was a back and forth game until the fourth quarter when the Lions pulled away.  The Lions were led by the stellar play of Shayeann Day-Wilson, Aaliyah Edwards, Latasha Lattimore, and Kayla Drummond who was named game MVP.   The final score was 83-65 which now places Crestwood as the #1 ranked girls program in the country!
Wednesday our Senior Girls' Basketball team travelled to De La Salle looking to continue their dominance throughout CISAA play.  After getting off to a slow start, the girls picked up their energy which blew the game wide open.  This was largely due to the sharp shooting of Jadaia Reid.  Final score was Crestwood 73 – De La Salle 41.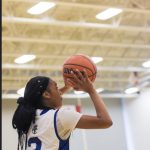 Cross Country
Ella Rival, Kyra Grossman, Matthew Laslop, Will Dennison and  Will Magan ran a tough course at the Boyd Conservation Center Monday. Special shout-out goes to Kyra for placing 9th place for junior girls! Incredible job everyone!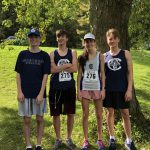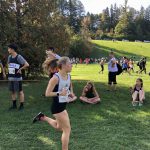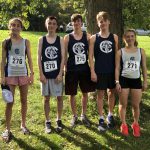 Congratulations to the U14 Cross Country team, who travelled to Norval for a race on Thursday. Everyone ran well. Special mention to Alex Norman for placing 5th in his race followed by Bradley Norman in 6th place.  Congratulations to the whole team!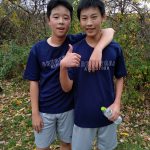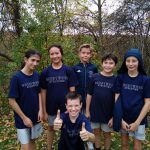 Volleyball
Thursday, the Junior Boys' Volleyball team had a very back-and-forth game against Bayview Glen. After losing a set, then winning, then losing another set, and winning again, CPC succumbed in the last set with a very close of score of 13-15. There was great serving from the team, specifically Zach Graf, Jay Lu, and Hayden John.