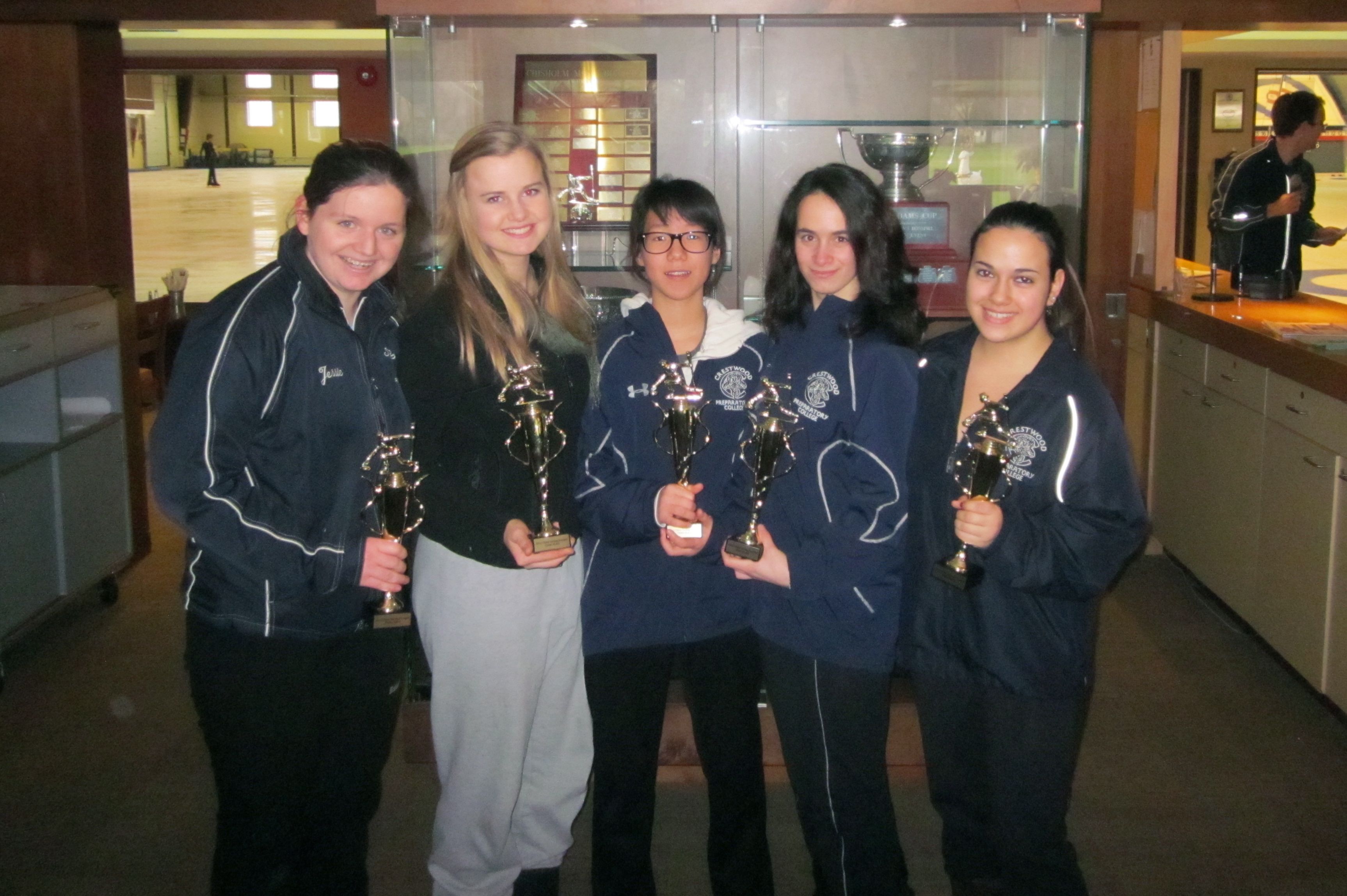 On Thursday, December 6th, the three Crestwood Curling teams travelled to the Toronto Cricket Skating and Curling Club to compete in the season-opening CISAA Curling Funspiel.  Twelve teams from across the CIS and beyond played two games, competed in a skills competition, and enjoyed each other's company in a fun way to begin the curling action for the year.
The Mixed team, skipped by Ethan Alter, won their first game 4-2 over Havergal College before losing to the eventual champions from St. Andrew's College for a ninth-place finish.
The Boys team, skipped by Justin Shouldice, played two close games, losing 4-3 against the York School Boys team before defeating Havergal 5-3 for a sixth place finish overall.
Our Girls team, skipped by Jessie Cooke, who are defending CISAA Girls Curling champions, rolled over the York School Mixed team 8-1 before overcoming Havergal's top team in a tense 5-3 contest for a third-place finish.
Coaches Jull, Hawkins, and McFarlane are very pleased with the conduct and results from all teams, and look forward to the beginning of league play on Monday.