Male Athlete of the Month – Jesse Codron
Jesse played for the U14 boys soccer team this season.  He led the team offensively with his footwork and game sense.  Jesse was a role model for his team mates attending all practices and games and working hard all season.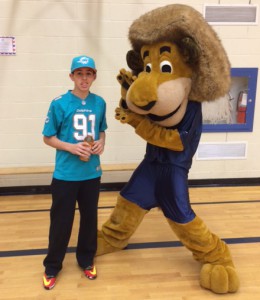 Female Athlete of the Month – Vanessa Kozik
Vanessa played for the U14 girls basketball team this season.  She showed amazing commitment both on and off the court.  She was a true leader on the team, always helping any of her team mates in need of support or encouragement.