This month's featured Artists of the Month includes the following grade 7 artists:
Chloe Zuckerman 

Bailee Cohen

Charlie Nogas

Macaulay Harling
The grades 7's have been learning about the tormented, yet immensely creative life and art of Vincent Van Gogh. Using Van Gogh's masterpiece "Starry Night" as inspiration, each student designed their own "Toronto Starry Night." Using the grid system to achieve proper proportions, each student worked to master their drawing skills using pencil and oil pastel. They then used their own artistic vision to decide on a colour pallet to achieve a particular mood or emotion within their work.
The artworks are on display at the front of the school until the end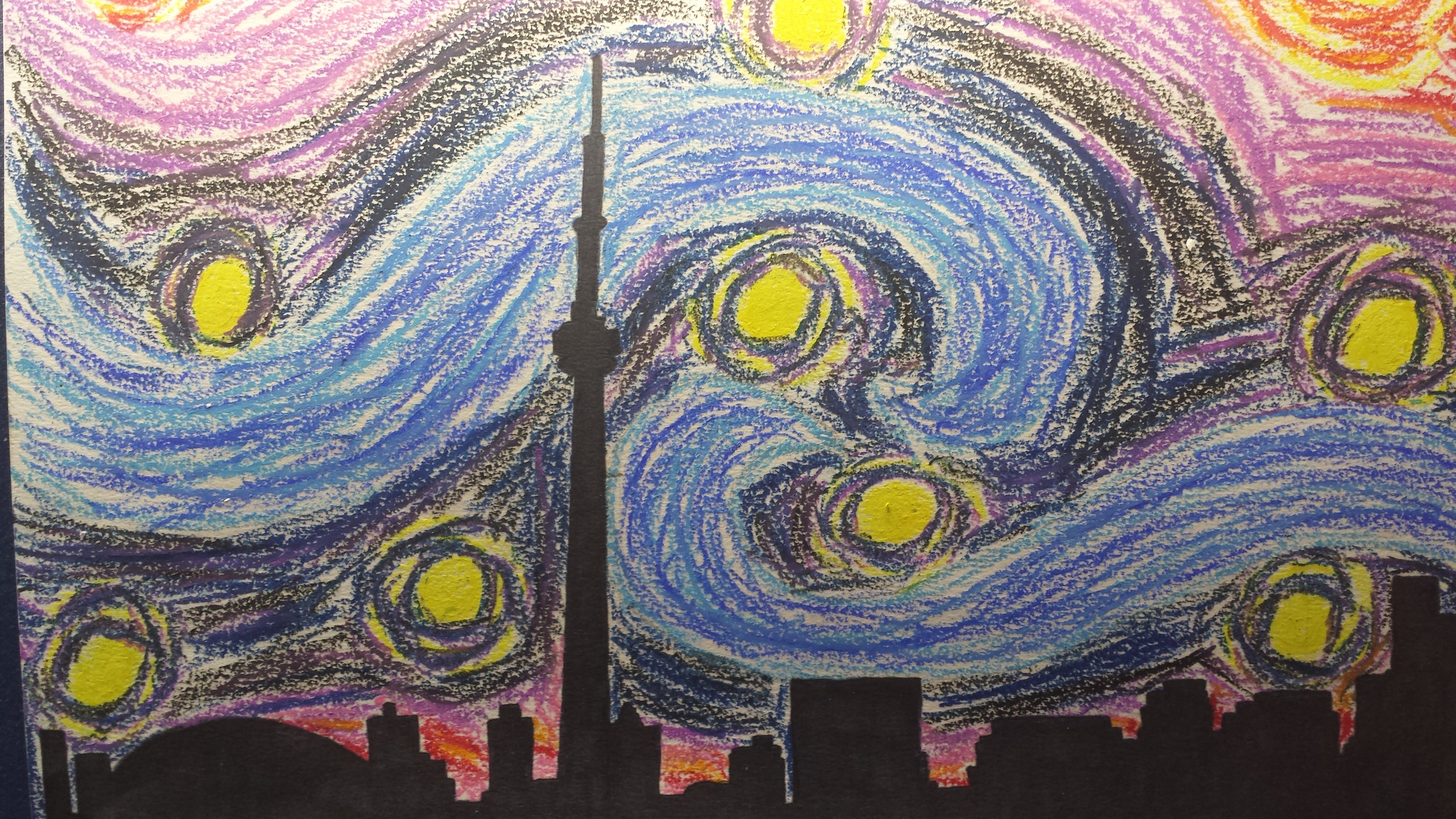 of February.