"Fill Up" with Mrs. Fuller 
This week we watched a TED talk titled, "Embrace the Shake". Phil Hansen, an artist, discusses how he seized his limitations, embraced them, and used them to drive his creativity. His inspirational message reminds us all that sometimes we have to live "in the box", with limited resources, and we can work within that box to create incredible things. This pandemic has forced all of us to find creativity within the limitations placed on us. Students shared some of the creative ways they have leveraged their limitations and shown resilience in their creative solutions.
You can find the link to the TED talk here
"What's the Buzz, Mrs.🐝 ?" 
We have all survived a full term of lockdown, and should be proud of what we have managed to accomplish during this unusual time.  Zooming with our students has allowed us to Crestwood students spent this week engaging in mindful breathing and crafts.  Together we  produced fabulous butterflies and flowers, made out of recycled toilet paper rolls.  Thanks to Ms. Green for creating a video tutorial. 
Several talented students created an "I Love Myself" video together with their vocal music teacher, Ms. Amanda Birchard.  The primary classes were extremely  excited to see this new version of "I Love Myself" by Louise Hay.
Please follow the "Project Reconnect Instagram Account" for upcoming parent webinars, and mindful based activities for children.
FULL Family Challenges from Mrs. Fuller
It has been a pleasure sharing family challenges with you over the last couple of months. I hope you and your family have enjoyed some of the activity ideas provided. If you didn't have a chance to try some of the challenges, hopefully the summer months provide an opportunity for you to enjoy some unique family experiences. Here are a couple more ideas of special ways to spend time together.
Family Picnic – Bring a blanket, some food, and find some green space. Getting out of your house, and into nature can be a great way to leave the stresses of self isolating behind.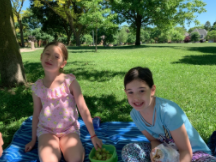 Nature Photography – when stopping to "smell"  the roses, why not snap a picture? Find and capture the beauty around us. The pictures make for a peaceful reminder of a mindful moment appreciating nature.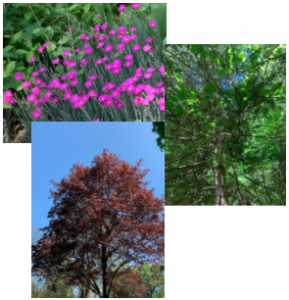 PARENT "PICK UPs"
If you have been struggling with how to talk to your children about race, you're not alone. Luckily, there are so many resources out there to help start these difficult conversations with our children. Please preview all resources before sharing with your child(ren) to make sure they are age appropriate. Click here for a BLM interactive resource.
As we near the end of our online learning journey at Crestwood for the summer months, you may want to explore some of the MANY online educational resources available. Here is a link for a choice board to a variety of educational websites for all ages.